At Sylvadale our focus is you.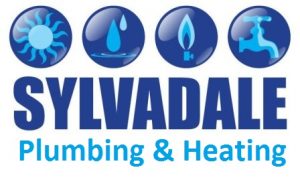 Therefore after many months of hard work behind the scenes our new look website has arrived with the focus on you our customer.
Our website has been completely redesigned to suit the continual growth of both our customers and business needs.
A big part of the design specification was to make it more user friendly, allowing easier navigation for our customers, and help them find the services they need. With the fresh new look and feel we're sure this will go a long way in achieving our end goal. To help our valued customers even more we have added a host of new pages, highlighting even more of the plumbing & heating services we offer at Sylvadale. A couple of these pages have gone that little bit further and now offer our customers the opportunity to watch a short YouTube clip. Allowing those whom wish to use these services more information on what to expect; as trends change we will be able to update and refresh these clips giving our customers an update view.
Another major change to our website is the addition of our blog post. This gives us the opportunity to keep all our customers informed of what's been happening in the business and what's coming up in the future that may be helpful to them.
Why not like us on Facebook or follow us on twitter and keep informed "our focus is you"
http://79.170.42.3/sylvadale.co.uk/wp-content/uploads/2016/11/logoSylvaDaleWebF.png
0
0
Simon
http://79.170.42.3/sylvadale.co.uk/wp-content/uploads/2016/11/logoSylvaDaleWebF.png
Simon
2017-07-20 21:46:06
2017-07-22 22:31:36
Sylvadale Plumbing & heating launches its fresh new website